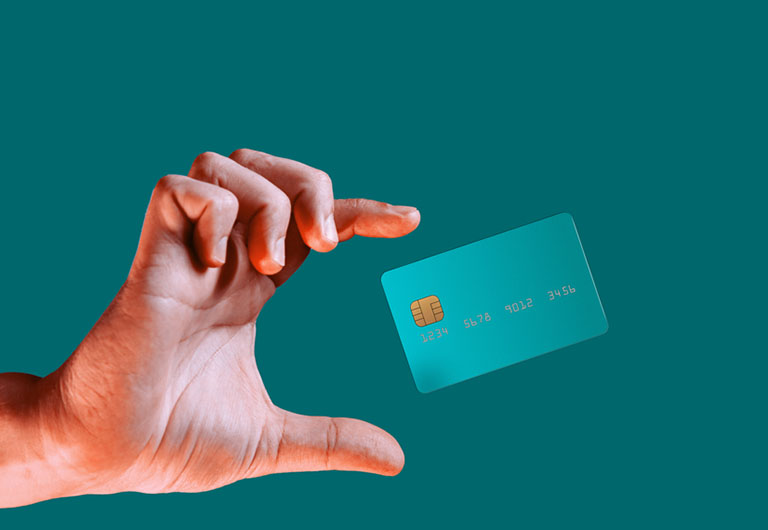 PayPal credit is a great option if you want something more than PayPal's typical offerings. While it is a great option and a great financial tool, some of it can be hard navigate and is often confusing for a lot of us. To help you get the most out of their credit offering, we've put together this comprehensive guide that will answer all of your questions. This handy guide will simplify everything to do with PayPal credit, so you can understand it then use it with full confidence!
How Does PayPal Credit Work?
As PayPal states, PayPal credit is a "Buy Now Pay Later" program. PayPal credit is a credit line in which you pay 0% interest on payments over $99 for six months. If you have an outstanding balance owed after the six months, you will start to pay interest at a rate of 23.99% APR.
Unlike a regular PayPal account, with PayPal credit, you need to submit a formal application. In this application, you will need to disclose personal info, such as your salary and your credit score. PayPal does this so they know that you're able to pay the money back. How much credit you get will vary depending on your financial situation, but minimum line is at least $250. Your credit limit will also be evaluated monthly, and it can change (up or down) depending on their evaluation.
For more information and to have any further questions answered, visit the PayPal credit FAQ page.
Please note that PayPal credit is different to PayPal money or, a PayPal gift card. When you complete surveys with Lifepoints, you will receive the PayPal gift card. While we don't offer a way to get PayPal credit, you can find all the information that you need in this blog if you are interested in it. If, alternatively, you are looking for information on earning PayPal money, discover how you can do just that with LifePoints US.
What is PayPal pay later?
PayPal pay later, also known as PayPal "Pay in four", is another offering that is similar to PayPal credit. PayPal describes it as a way to "get what you love now and pay for it later with Pay in 4. Our buy now, pay later option lets you split your purchase into four interest-free payments with no late fees". While this sounds similar to PayPal credit, they vary in few ways such as how much you can spend, and the amount of interest you pay. While this page focuses on PayPal credit, we wanted to touch on PayPal pay later, to clear up any confusion and, to show you it as an option if you think it would be a better fit for your needs. To learn more, read their terms and conditions.
How to use PayPal credit
Using PayPal credit is a very easy process, once your line of credit has been approved. PayPal say it best themselves, as all you need to do is "simply checkout using PayPal and select PayPal Credit as your payment method".
Who accepts PayPal credit?
The most simple and correct answer to this question is, you can use PayPal credit anywhere that accepts PayPal. Which means you can use PayPal at millions of online stores including eBay, Fanatics, Target, Nike, Apple, Home Depot, Vineyard Vines, Grubhub, Barnes & Noble and Crayola, among many others. As you can probably see, you have a fantastic selection of stores to choose from when it comes to using PayPal credit.
How to use PayPal credit in store
Unfortunately, at the time of this page going live, there is no way to use PayPal credit in a bricks-and-mortar store. While this is definitely frustrating and it would be great to use it at a physical store, in our modern world most physical stores have an online outlet and you are able to purchase items you want online.
How to get approved for PayPal credit
The process for getting approved for PayPal credit is extremely easy and straight forward. PayPal have a clear and simple set of instructions that should get you well on your way. The approval process only takes a few minutes from start to finish, so you can see if you're eligible right now. As we mentioned earlier, you do have to submit any financial information to be approved. So, while it is easy to apply, it is still not guaranteed that you'll be accepted.
What is the credit score you need for PayPal credit?
PayPal have not specified the minimum score needed in order to be accepted for PayPal credit. So, while the exact number isn't public, user reports on the internet suggest the minimum score is around a 600 FICO. Remember, these are just estimates, so you could be accepted with a lower score. At the same time, you could also be rejected with a higher score.
Please also bear in mind that PayPal will conduct a hard credit check on your credit history when you apply so, applying will have an effect your credit score.
How to get PayPal credit with bad credit
As we discussed in the previous section, PayPal will check your credit to determine your eligibility for PayPal credit. So, there are unfortunately no magic tips or tricks to get approved if you have a low credit score.
If, for whatever reason, you are not approved, there are some similar options available to you. One of these options is PayPal pay in four, which lets you "split your purchase into four interest-free payments with no late fees". While PayPal will complete a soft credit check to determine if you are eligible, the required score is much lower than it is for PayPal credit.
What is the maximum PayPal credit line?
Susan Schmidt, vice president of consumer credit for PayPal Credit, states that "Lines of credit can be anywhere from $250 up to $20,000" with PayPal credit.
What is the PayPal credit interest rate?
For your first six months, you will pay 0% interest on your purchases. After the six months, you will be charged an interest rate of 23.99% APR on any remaining balance. While paying 0% interest is nice, 23.99% APR is a high interest rate.
This interest is how PayPal makes money through their credit option. So, make sure you have all of your balance paid off as soon as possible so you avoid paying any more money than you need to!
How to pay off PayPal credit
Paying off PayPal credit is straight forward. To pay off your balance online, you have two options. The first option is to make a manual payment in the PayPal app, or you can schedule automatic payments. For both options, you can pay either with a linked bank account, or by using your PayPal balance. If want to pay via mail, you can mail your payments to this address:
PayPal Credit
P.O. Box 960006
Orlando, FL 32896-0006
Your final option is to pay via phone. To pay via phone you need to call 1-844-373-4961.
Can you pay off PayPal credit early?
If you have the funds and want to pay off your balance early, you can. If you want to pay all of it off after three days, you can. If you want to pay off 60% in the second month, you can also do that.
Or, if you just want to pay the minimum balance every month, that is also an option. When you pay some off early, that amount will be deducted from the next month's payment.
Understanding PayPal Credit
We hope this page has given you all the information you were looking for surrounding PayPal credit. If you do have any further questions, PayPal has a great set of resources available to answer all your technical questions.
While we believe PayPal credit (and Pay in four for that matter) are fantastic financial tools, remember that you will have to pay interest if you are late on your payments.
So, why not opt to get a free PayPal gift card, instead? As we also mentioned earlier, you can also use your PayPal balance to pay off your credit, which can be earned through LifePoints, so you can get the best of both worlds by taking surveys.
By signing up to LifePoints, you get the opportunity to complete surveys in exchange for points (LPs). The more surveys you complete, the more LPs you can earn, which can then be exchanged for a number of fantastic rewards, including PayPal money. When you sign up, we'll even give you 10 points to get you on your way!
---