How can I get a free gift card from eBay?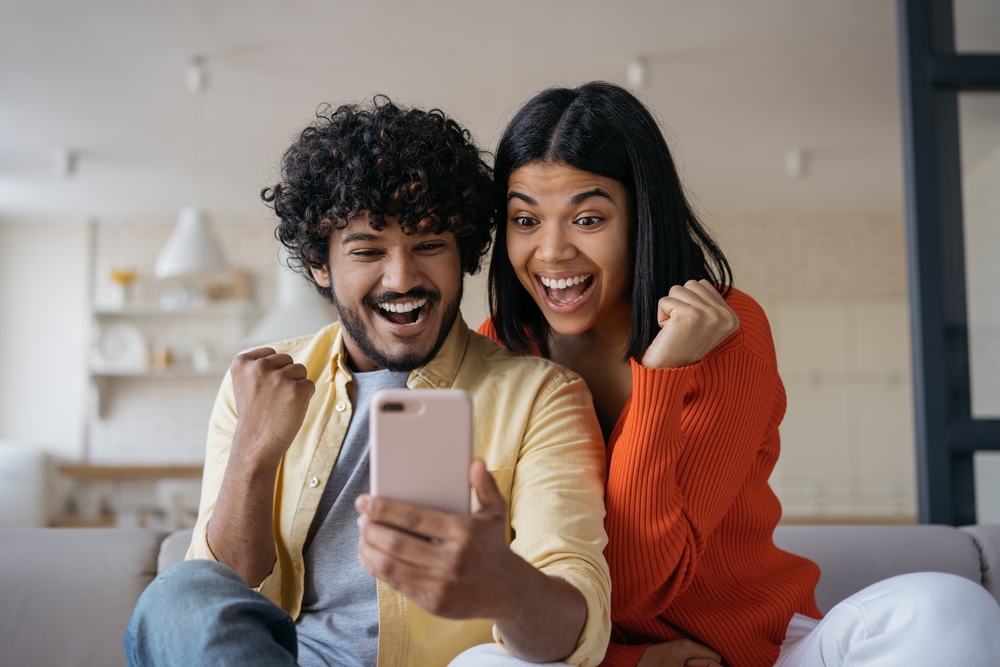 Ebay is one of the world's largest online marketplaces, where you can buy and sell anything and everything from electronics to clothing and everything in between.
If you're an avid eBay user, you know it's the perfect place to find exactly what you are looking for and at a reasonable price. But did you know that eBay has its own gift card program?
There's no reason why you can't get free eBay gift cards for free. In this blog post, we will discuss 10 ways you can get your hands on a free eBay gift card in the USA. Keep on reading to start earning for free.
What are eBay Gift Cards?
eBay gift cards are a form of digital or physical prepaid currency that can be used to pay for nearly any item on eBay. However, since they cannot be cashed out, they must be used exclusively on eBay.
How to Get Free eBay Gift cards
We've compiled 10 of the best ways to get free eBay gift cards online. These tricks will help you get eBay gift cards in a short time by completing tasks, filling out surveys or benefiting from referral programs. They also have a good earning potential, so keep read to know it all about how to get free gift cards instantly.
1. Take Online Surveys to Get free eBay Gift Cards
There are a couple of ways to get free eBay gift cards. The best way to get one fast is to sign up on LifePoints, which offers eBay gift cards ranging from $5 to $100 in the Rewards Store.
Several research companies offer online surveys in exchange for gift cards. You can sign up for free with sites such as LifePoints, Toluna, and Swagbucks and start earning points by sharing your opinions and completing surveys. LifePoints, in particular, is one of the fastest ways to earn free eBay gift cards in the USA.
About LifePoints
LifePoints is a free online rewards program where members earn LP points from taking online surveys.
The LP points earned from LifePoints can be redeemed for over a hundred different gift cards, including Amazon, Target, Starbucks, Apple, Google Play, and eBay. Members can also choose to convert their LPs to cash via PayPal, and 110 LPs are worth a dollar.
Check here How it Works or sign up now and discover it for yourself.
2. Benefit from Referral Programs to Earn Free eBay Gift Cards
PayPal, a company that owns eBay, has a referral program that rewards users every time they refer a friend. For every referral, you receive $10 ($5 each when you and your friend complete the transaction) that you can redeem as an eBay gift card.
3. Join Cashback Websites to Get Free eBay Gift Cards
Rakuten offers a way to get rewarded for shopping. If you join a cashback website like Rakuten you can get cash back on your purchases.
How does it work? Stores pay these cashback platforms a commission for sending their members to their websites. In return, Rakuten and others pay you up to 40% cash back for every purchase you make at over 3,500 stores.
You simply have to sign up via browser or install the app, then find the store of your preference, and shop as usual. The average you will earn is between 1%-5% cashback for every purchase you make. That cash back will be then paid back to you via PayPal or an eBay gift card.
4. Follow Social Media Contests to Win Free eBay Gift Cards
eBay often runs contests on their social media channels, including Facebook and Twitter. Follow their pages and keep a lookout for such giveaways. Additionally, you can also join LifePoints and follow us on social media. We also run weekly giveaways that can earn you between $10 and $50 that can be spent on several gift card options like eBay, Amazon, and Target, or cash out via PayPal.
5. Utilize your Credit Card Rewards to Redeem Points for eBay Gift Cards for Free
If your credit card offers reward points, you can redeem them for gift cards, including eBay gift cards. Check your card's reward redemption program to see if eBay is an option and start benefiting from it.
6. Use Receipt Scanning Apps to Get Free eBay Gift Cards
Ibotta is another cashback website that lets you earn cashback for purchasing things you would buy anyway.
First, you have to download the Ibotta app. After downloading, open up the app and search for a store where you plan on going to shop. If the store is listed, click on it to find out how you can earn cashback on your purchase.
You can sign up for free, unlock offers for eBay gift cards and submit the receipt after your purchase and earn cashback. You can redeem the cashback for a free eBay gift card.
7. Review Products to Earn Free eBay Gift Cards
Product reviewers get paid to test and provide feedback on products from different companies. They may also receive gifts of free products, including those they've reviewed in the past. It is common for companies to hire reviewers to assess their merchandise before releasing it to the public. Typically, reviewers are given a two-week time frame to use a product and complete a review. Here are some of the items you could earn cash for reviewing:
Beauty products
Household products
Electronics
Clothes and footwear
Toys and games
Food and drinks
Reviewing products on sites such as Amazon, Yelp, and eBay itself can earn you rewards points, which you can trade for gift cards.
8. Play Online Games to Earn eBay Gift Cards
Some gaming platforms offer rewards for playing games.
For example, Mistplay is a popular Android app that rewards you for playing games.
The more you play, the more you'll earn. Mistplay rewards users with "gems" (a virtual currency) based on the number of different games played, the time spent playing them, and the levels achieved within the games.
The Mistplay "gems" can be redeemed for rewards such as gift cards, including eBay.
9. Join Microsoft Loyalty Program to Get free eBay Gift Cards
Microsoft Rewards is a loyalty program for Microsoft users that allows you to earn points by completing various tasks such as browsing the web, playing games, and completing quizzes. These points can be exchanged for eBay gift cards.
10. Test Websites to Earn eBay Gift Cards
UserTesting.com will pay you to test websites. You first need to submit your email and take a quick practice test to join their network of contributors. If you get selected, you'll be able to give your feedback and share your thoughts on multiple products and online experiences in your spare time.
In return, test websites pay in cash, and you can use the money to buy an eBay gift card or anything you fancy.
How to use your eBay Gift Card
To use your eBay gift card for purchases on ebay.com, you need an eBay account and access to PayPal. During checkout, enter your 13-digit redemption code in the field provided. You can apply up to eight different codes for a purchase. Enjoy an easy eBay shopping experience with an eBay gift card.
How are eBay Gift Cards delivered
Digital or e-gift cards are usually sent to you via email. Simply select the email address you want the gift card sent to you and check the SPAM folder to make sure the email didn't land in the undesired mail folder.
Where to buy eBay Gift Cards
You can buy eBay gift cards online and in physical stores. eBay has various participating retailers like 7-Eleven, Walgreens, Gyft, Safeway, Chevron, Office Depot, United Airlines, and many other platforms.
Are Free eBay Gift Card Codes Legit?
You can expect the cards to be legitimate if you get eBay gift cards and codes from a legitimate source like LifePoints paid surveys or any other listed on this article.
How Can I Get a Free eBay Gift Card?
You can get a free eBay gift card or code from online surveys and GPT sites. You can complete tasks and surveys and be rewarded with gift cards for purchase on eBay.
Is there a $25 eBay Gift Card?
Yes, you can get eBay gift cards worth $25. They can be purchased in amounts between $10 and $500.
Get Free eBay Gift Cards Today
These ten methods for earning free eBay gift cards are as easy as they are effective. LifePoints is the fastest way to earn free eBay gift cards in the USA, but several other ways offer a chance at a free gift card, including cashback sites, online surveys, and referral programs.
So, what are you waiting for? Get started now. Become a LifePoints member and when you take surveys, you also get paid. You earn points, known as 'LPs, that you can then trade for your choice of reward. Some of your options include a PayPal balance transfer among others. Read the How It Works page for more information.
Better yet, sign up today or download the app and you can get 10 free points to get your earning started.
---