Why Giveaways are the New Craze: A Look into LifePoints Weekly Social Media Giveaways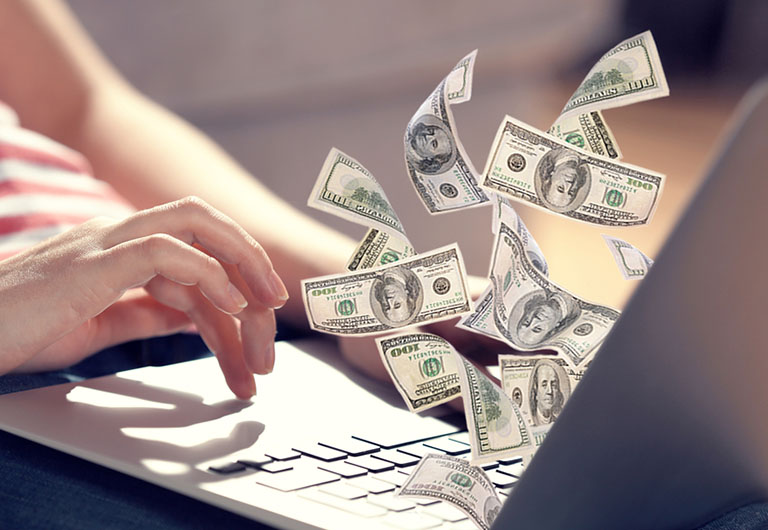 Giveaways are becoming increasingly popular, and it's no wonder why. From makeup sets to gift cards, companies have been using giveaways all over the place to engage with their users.
Here, at LifePoints, on top of earning money from completing online paid surveys, we offer our members the possibility of participating in weekly giveaways to potentially win free cash and awesome prizes.
But why do people love participating in giveaways, and what type of rewards can you win by participating?
Keep reading to understand everything you need to know about current giveaways and sweepstakes opportunities, and what prizes you can win by simply entering these very simple draws. 
Reasons to Enter Money Giveaways
1. It's Free
Perhaps the biggest appeal of giveaways is that they are completely free. It doesn't cost anything to participate, and you have nothing to lose.
At a time when the economy is uncertain for a lot of people, getting something for nothing is always welcome. No matter what the prize is, knowing that you got it for free can feel like a little victory that brightens up your day.
In the past few years, thousands of members have enjoyed being LifePoints giveaway's winners, and you could be the next one. Just keep an eye on our social media channels to benefit from this opportunity of making free money.
The thrill of the possibility of winning
Giveaways offer a chance for LifePoints members to get something that they otherwise may not have been able to afford or have access to, from a free Amazon gift card to a cool smartwatch.
There is always a sense of excitement that comes with entering a giveaway. You never know if you'll be the lucky winner, and that can create anticipation and a sense of thrill. The excitement is amplified when the prize is something that is in high demand or considered a luxury item.
LifePoints Social Media Giveaways
LifePoints is dedicated to bringing our members exciting opportunities to earn free money. That's why every week we run engaging giveaways across our social media channels.
Our Instagram giveaways are particularly popular, attracting thousands of entries each week. Sometimes participating is as easy as simply follow our account and like the giveaway post to be in with a chance of winning.
The prizes for these giveaways vary but can be as much as $50 worth of LP points. These points can then be redeemed for a range of gift cards, including free Amazon gift cards, free Starbucks, and other all-time favorite gift cards such as Amazon, eBay, Starbucks, Target, Apple and Google Play. 
But it's not just our Instagram giveaways that are worth getting excited about. Our Money giveaways on Twitter and Facebook are also hugely popular. These giveaways are open to all LifePoints members, and often times simply require an entry by retweeting or sharing the giveaway post, or guessing a number. The winners of these giveaways can also receive LP points, redeemable for free gift cards of their choice.
Our current giveaways and sweepstakes can always be found on the LifePoints community section (exclusive for members) the day they start. We've run some phenomenal giveaways in the past, including a recent Amazon giveaway that saw 10 lucky winners take home $20 worth of LP points each.
We're always looking for fun and engaging ways to help our members earn more money, which is why our giveaways are so popular. Whether you're a regular LifePoints member or just looking to join, be sure to keep an eye out for our weekly giveaways.
Examples of Social Media Giveaways and Rewards
One example of a popular LifePoints giveaway is the 'Share your Rewards Story' contest, where participants were asked to share their experience with earning rewards on LifePoints in the form of a story, photo, or video. The winner of the contest would receive a $100 Amazon gift card.
Another example is the 'Guess the Number' contest, where participants are asked to predict which number, from 1 to 12 is that one that contains a prize of $20.
But what type of prizes can you win by taking part? At LifePoints we have run multiple types of social media contests over the years. Some of the prizes, gifts and rewards our members enjoyed thanks to these free competitions are:
Amazon Free Gift Cards: LifePoints offers giveaways for free Amazon gift cards ranging from $10 to $100. All you have to do to enter is redeem your points for entries, and you will be automatically entered into the draw. Imagine all the things you could buy with a $500 Amazon gift card.
PayPal Free Cash: If you prefer cash over gift cards, then the PayPal Cash giveaway is perfect for you. LifePoints members can enter the contest for a chance to win cash prizes that range from $5 to $5. Just imagine all the things you could do with some extra cash. Whether it's treating yourself to something nice or paying off some bills, a little extra cash can go a long way.
Cash Mega Giveaways: Make-it-rain. Simple as that. Crazy as it sounds, a few years ago, we ran a special giveaway offering our members the chance to win $3,000 in hard cold cash. The 'Make it rain' contest was a popular one, where our members simply had to complete a handful of surveys during that week, and they would automatically be entered to win this heftiest sum of money. The winner was picked at random among all participants and the prize flew all the way to a LifePoints member living in Spain, and the lucky winner couldn't hardly believe his lucky star. Completing 5 surveys was enough for him to win $3,000 in cash. These types of mega giveaways are not as common as the weekly giveaways, but it's always good to keep an eye on your inbox, because we usually notify via email these special occasions where the prize is ten times higher.
Free Home Electronics: At LifePoints we also offer special giveaways for items such as smart TVs, gaming consoles, and home speakers. These giveaways are perfect for anyone who loves tech gadgets. Imagine being able to upgrade your home with the latest and greatest electronics without spending a dime.
Sign up to LifePoints to win amazing prizes
If you're not familiar with the world of market research, and you happened to bump into this article looking for opportunities to make money online, you're at the right place.
On top of having the opportunity to earn money by participating in giveaways, you get paid to take surveys with LifePoints. For each survey you take, you get points, also known as LifePoints, which you can swap for rewards. For instance, Amazon gift cards or a PayPal balance transfer. PayPal works like cash and Amazon sells anything you could think of, making them ideal for planning and vacation on a budget. Read our How It Works page to find out how easy it is to get started.
As well as bolstering your budget, you have your voice heard with LifePoints. You get to say exactly what you think about some of the most famous brands, and that feedback is shared directly with people at those companies. To see how your opinion makes a difference, read our how surveys make an impact blog.
Sign up today or download the app and you can get 10 free points to kick-start your earnings.
---